How to program your NFC chips
How to program your NFC chips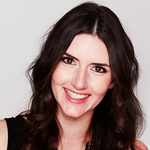 Updated by Kerry
How to program your NFC stickers using an iPhone
This is so that customers with a phone that supports NFC can simply tap your Mr Yum signage to launch your Mr Yum menu, instead of scanning the QR code with their camera. 
These NFC stickers go on the back of your Order & Pay signage, positioned exactly BEHIND where it says to tap for NFC.
Download this free app from the App Store.
Open the app and go to the second option at the bottom called "nfc writer" 
Click Write 
Click Weblink from the selection and type in your Mr Yum menu URL.
Ensure the green tick next to the URL is always visible. If not, it won't write.
Tap the phone on the NFC sticker to connect the link to it. You will see a popup when it works.
Click on the lock icon at the top and lock the tag, then tap the NFC sticker again to lock until it confirms. If you don't lock it, pranksters will be able to change where it links to and you don't want that!
Using a device that has NFC capability (iPhone XS or newer and newish Android phones can do this) Test your sticker to see if it opens the menu when you tap it.
Repeat this process for the rest of the stickers, you should notice you won't need to re-type the web link in again, you can just select it (and a green tick will appear) and you can go ahead and "write" (connect) the next sticker, and so on!