How to drive sales on your most profitable items
Add a popular tag to your most profitable menu items to highlight them on your menu and drive more sales.
This is what it will look like on your menu with a Popular tag: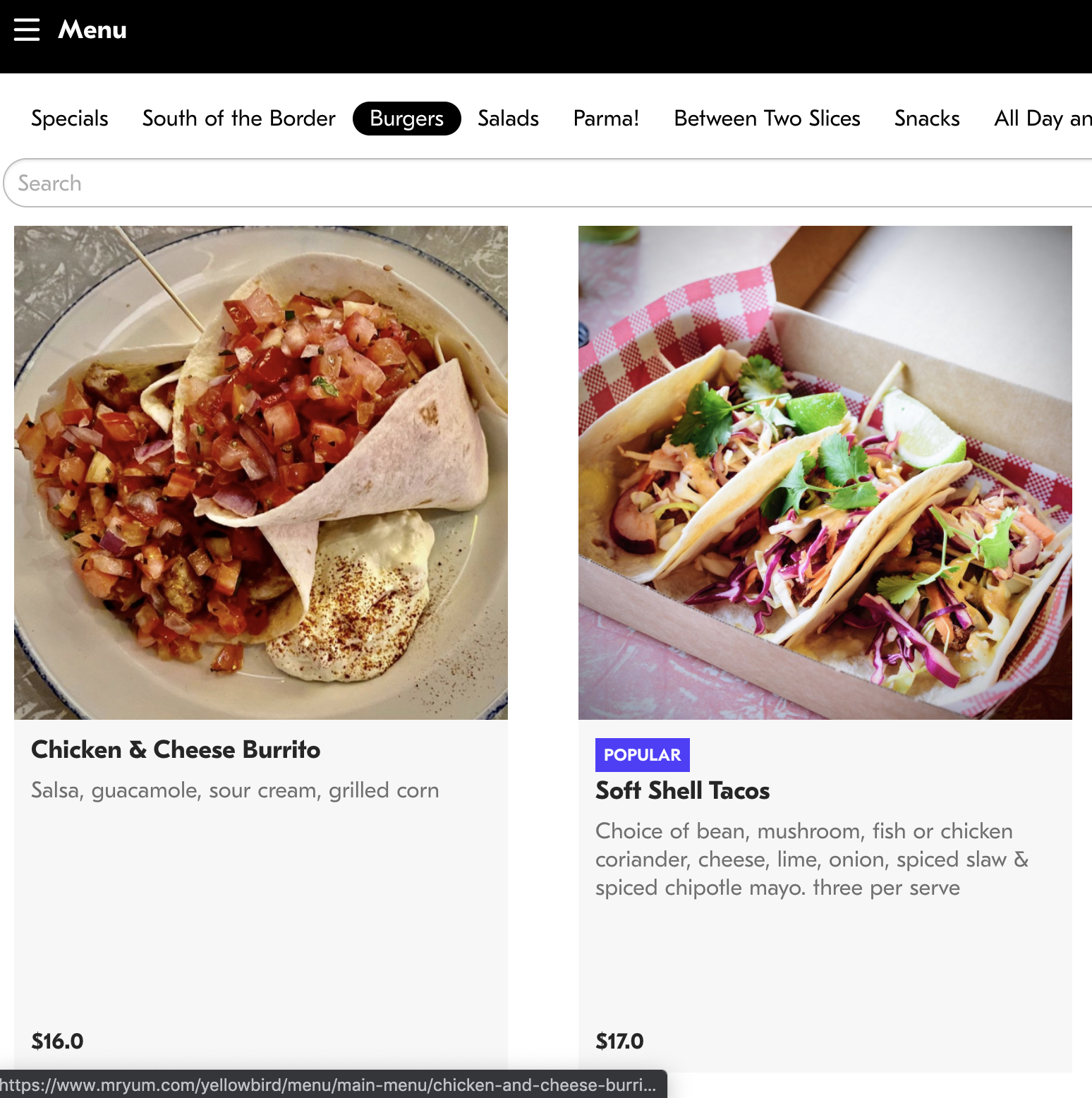 Add a popular tag to certain menu items
Go to Your Menu > Menu Items.
Click into the right category.
Find the menu item that you want to attach a popular tag on.
Click on the item to edit.
Scroll down and toggle on Is Popular.
Press Update.
Refresh your menu page to see it.