If you want to remove or hide a menu item from your menu, you are able to make a menu item not visible. This will completely hide the menu item on your menu, however you will be able to change this and add it back to your menu if you wish.
This means that you are taking an item completely off the menu. You should use it when you're not bringing a menu item back. For example, if you changed your menu and don't want some menu items visible for now.
How to Make a Menu Item not visible on your menu
Open the Main Menu category on the administrator dashboard.

Toggle the item options by selecting the Availability button next to the search bar. The button turns black when selected and icons appear in each item's description.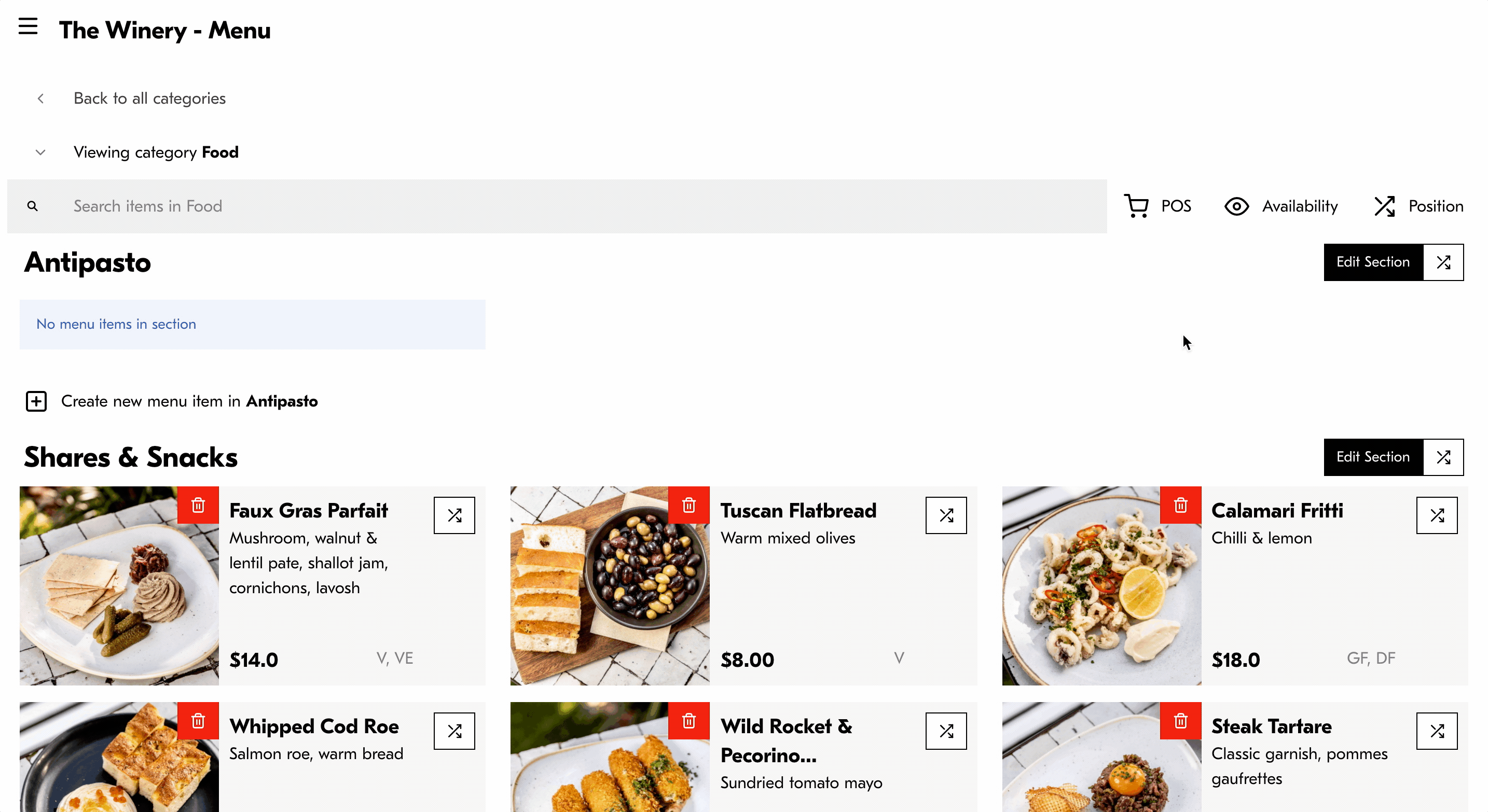 The menu item will say "not listed" and this means it will not appear on your menu.